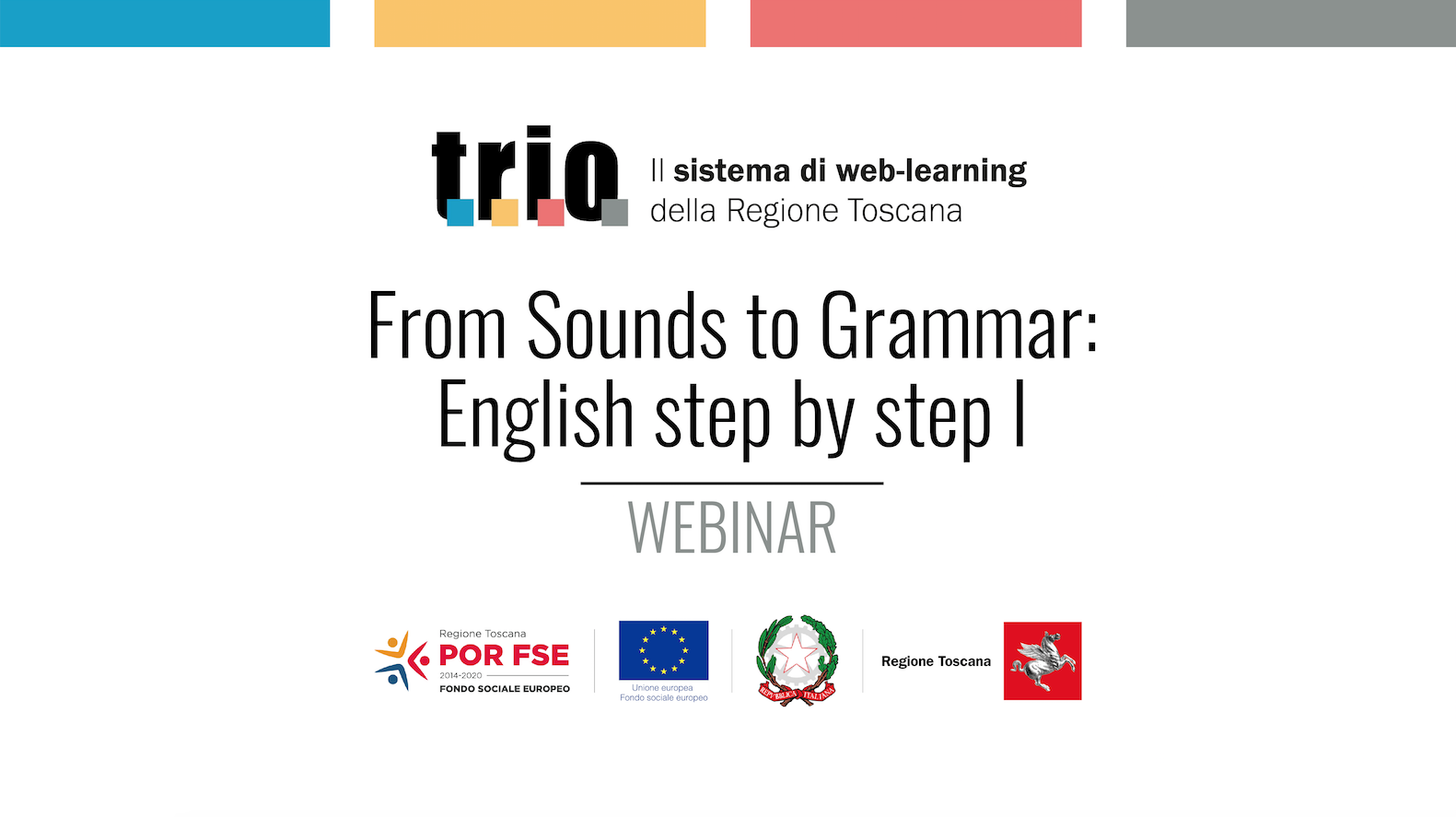 On Project TRIO YouTube channel - http://www.youtube.com/user/portaleTRIO - the video of the first English Language series From Sounds to Grammar - English step by step Webinar is now available.
TRIO has defined a Webinar program to pursue personal training for the workplace. This one focuses on the phonetics and grammar of the English language.
In particular, the first lesson is about: vowels for the phonetics part, and articles and nouns for the grammar one.
TRIO, Tuscany Region Web Learning System, organizes every Webinar with the aim of offering to its users a new learning experience. The Webinar is an online seminar where you can participate via web; it is an interactive tool that allows the user an active and dynamic participation.
Go to the Webinar video From Sounds to Grammar: English step by step I