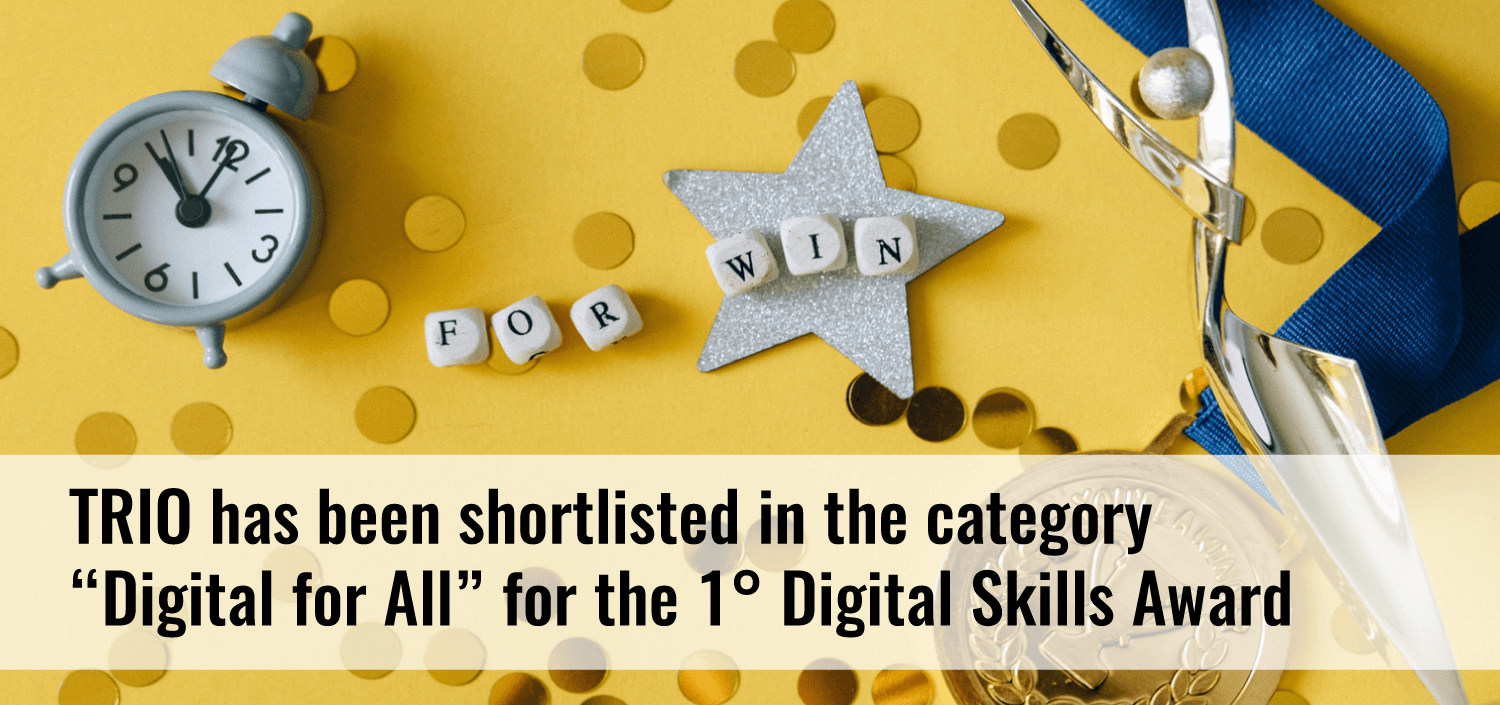 Did you know that TRIO is among the nominees of the "1st National Award for Digital Skills" by #RepubblicaDigitale?
The initiative, promoted by the Department for Digital Transformation and carried out with the collaboration of Formez PA, has provided for the selection of the most deserving projects, among the 120 submitted by the third sector, enterprises and public administrations, in different categories concerning skills and digital issues.
TRIO, with its 'Industry 4.0 for the uninitiated' project, is one of the finalists in the 'Digital for All' category.
What is the next step? From 1 to 15 March, you will be the star! You will have the opportunity to vote for your favourite project. To do this, we need your support more than ever. Keep following us and wish us good luck!
Shape your future with TRIO